And the winner is…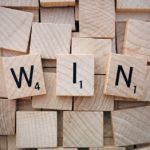 Brattleboro Area Hospice is delighted to announce the winners of the Win/Win Raffle.  The drawing took place at noon on Wednesday, November 1st.  First prize, the $1,000.00 gift card to the Brattleboro Food Co-op was awarded to Matt Goddard; second prize, an original Petria Mitchell painting to Tom Martyn, third prize a Boston Getaway weekend, complete with a picnic dinner for the road to Metta McGarvey and fourth prize a local night out including dinner at Duo and Latchis tickets for two to Susan Barduhn.
The event resulted in the sale of 516 tickets, raising $9,400.  Proceeds of the raffle will support Brattleboro Area Hospice services which are delivered free of charge to all members of the community.
The board and staff of Brattleboro Area Hospice would like to extend their sincere thanks to everyone who purchased tickets to this event.  As the titled suggests winners of the event won great prizes on November 1st but the community continues to win great services all year round.