September 5 - November 14, 10am - 1pm
Hospice Care Volunteer Training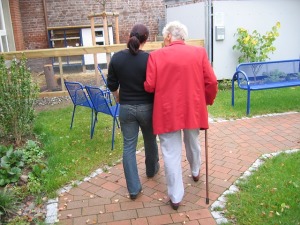 Beginning on Tuesday, September 5, 2017 Brattleboro Area Hospice will offer its hospice care volunteer training in Wilmington, VT.   This 33 hour volunteer training will run on Tuesday mornings from September 5 – November 14 from 10 am – 1 pm.
Throughout Windham County hospice volunteers aid neighbors and their families who are living with life-threatening illnesses.  Help may range from running errands to gardening to emotional and physical support. Hospice care volunteers report the work as challenging yet very rewarding. Training topics include hospice philosophy, nuts and bolts of volunteering, ethical issues, reflection on personal attitudes toward death and dying, and grief issues among others. Presenters include professionals from the community as well as Hospice staff and volunteers.
Brattleboro Area Hospice serves all of Windham County and receives referrals from throughout the area.  Neighbors helping neighbors is the way hospice care works.
Space is limited to 12 people.  Contact Brattleboro Area Hospice at info@brattleborohospice.org or call 802-257=0775 ext 105 for an application form or for additional information.  Applications are due by August 18.